About Us




Programs for children




Programs for adults




Special event




Community Service




Photos of the school




Maine Schools with Chinese program




Information




留学旅游服务




Contact us
BANGOR CHINESE SCHOOL
---Language & Cultural Center
A nonprofit organization
53 Cumberland Street, Bangor, ME 04401; 207-990-0710; jingzhang@bangorchinese.com
Bangor Chinese School's PPE Donation Project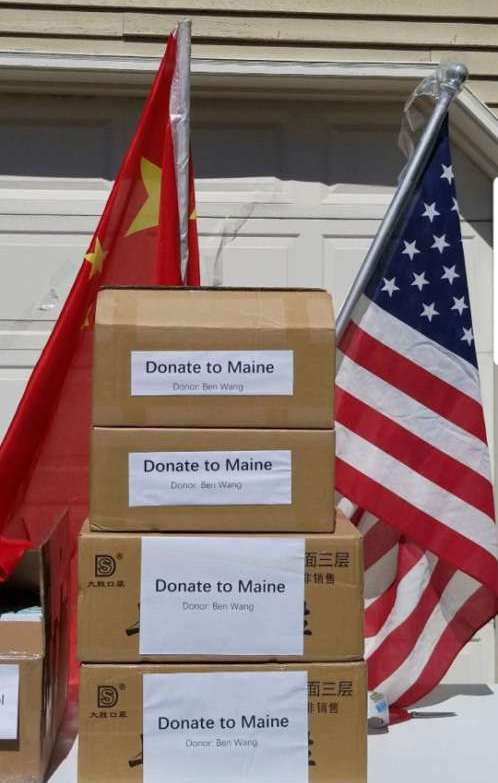 As the world is going through this trying time brought on by the Coronavirus, protecting
the health and safety of each community member, especially those who are working on the
front line is a responsibility we all share.

According to global experience, especially in China, wearing masks is the most efficient
way to keep front-line human beings from getting the virus, and we also understand that
there are not a lot masks available locally.

Due to the increased spread of COVID-19 in our country, the team of Bangor Chinese School
are working very hard in contacting their family members, friends and organizations in China
and seeking help in the donation of Personal Protect Equipment (PPE) which we need.

To date, April 14, 2020, about 6000 surgical masks with some alcohol wraps and gloves in
total about $8500 value have been donated by the eight (8) generous donors are from
seven (7) cities and they are:


Name                          City, Province                       Donation
Mengyu Zhang                  Wulan Haote, Inner Mongolia          400 masks
Ning lu                       Wulumoqi, Xinjiang                   104 masks
Jinsong Song                  Beijing                              300 masks
Yingying Zhang                Kunshan, Jiangsu                     100 mask

Sucheng Tian                  Nanjing, Jiangsu                 	   200 masks
Yongli Li                     Changzhou, Jiangsu                   500 masks

Two students' family:

Family of Kelly/Jiatong Mei   Changzhou, Jiangsu                   1015 masks     
Family of Ben/Rundong Wang    Shanghai                             3450 masks, 
                                                                   also alcohol wraps and gloves

According to the need in our community, the Bangor Chinese School has donated the valuable
supplies to following locales in Bangor area and beyond:

1. Three (3) hospitals (NL EMMC, NL Dialysis in Presque Isle, St. Joseph Hospital and PCHC)
2. EMT's
3. Bangor Police Department
4. Bangor Fire Department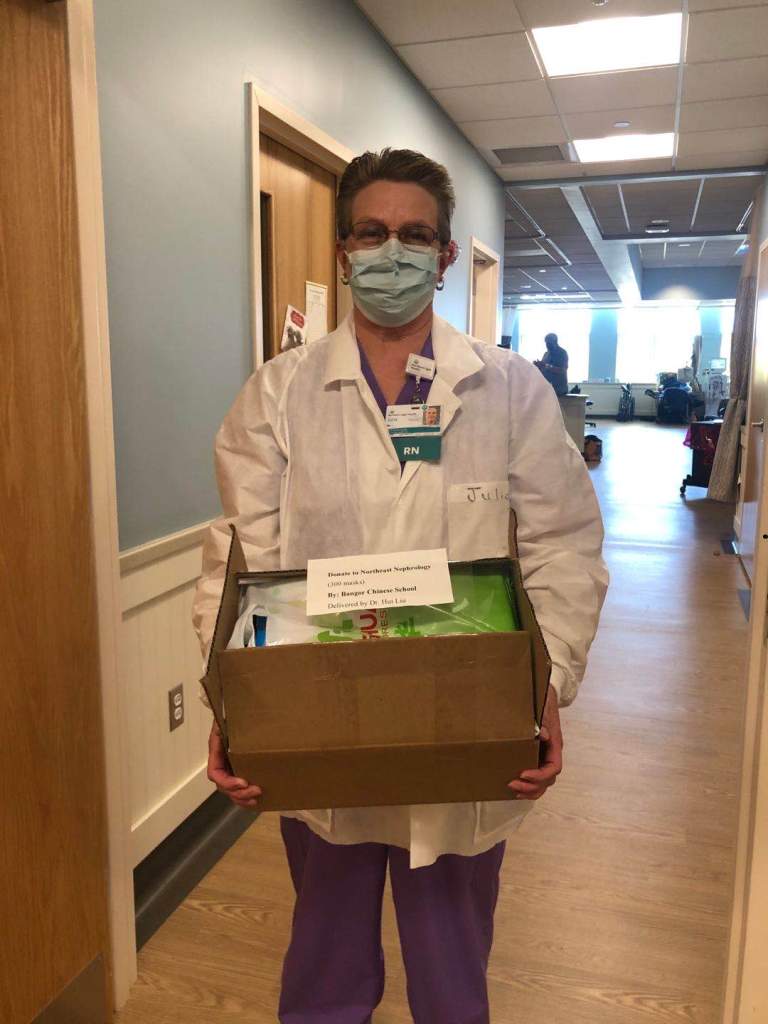 5. Post Office
6. Nursing Homes
7. City Hall
8. Library
9. Local medias
10. NYU Hospital as one of alumni who is working there and Bangor Chinese School students,
teachers, families and other individuals!

Except this donation project, the school also willing to help local businesses or individuals
to order or purchase PPEs to meet their need

Let us all "Think globally and act locally", "Chinese and Americans are friends forever" and
"Love is our common language". It is our fervent hope that everyone in our community will be
protected from the COVID-19 Virus.

2. Scheduled times to pick up:
10 am - 11 am, Monday, April 6, 2020 at the Bangor Chinese School, 5 Woodview Drive,
Bangor, Maine

3. Delivered:
1. Two Bangor families, 25 masks each on Friday afternoon, April 3.
2. Northern Light Dialysis at Presque Isle, Maine. 300 masks were delivered on Saturday, April 4
by Dr. Liu. It took Dr. Liu 6 hours. Thank you so much, Dr. Liu!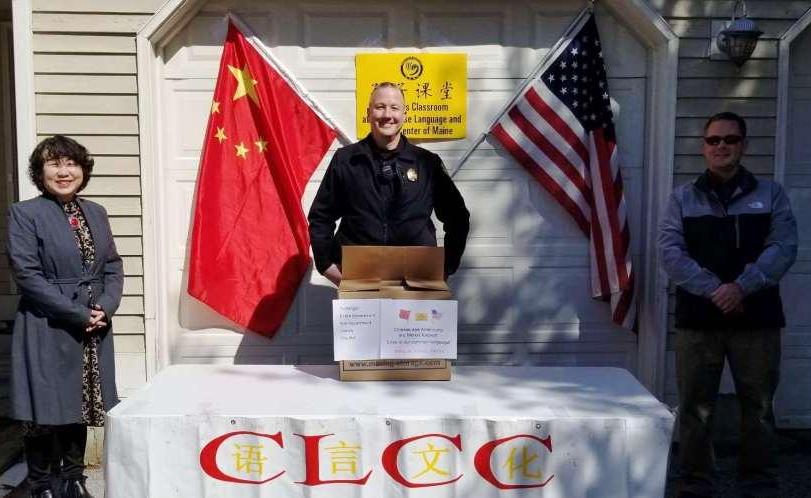 3. Bangor Police Department, Bangor Fire Department, Library and City Hall, 800 masks togather,
Monday morning, April 6.
4. PCHC, 300 masks, Monday morning, April 6.
5. Northern Light EMMC, 750 masks on Monday afternoon, April 6
6. WLBZ TV Channel 2, 100 masks on Wednesday, April 8.

4. Want to order?
Please click here if you want us to help you to order PPE products from China.

5. Meidas report
Bangor Daily News, WLBZ TV 2, and NL EMMC report the project.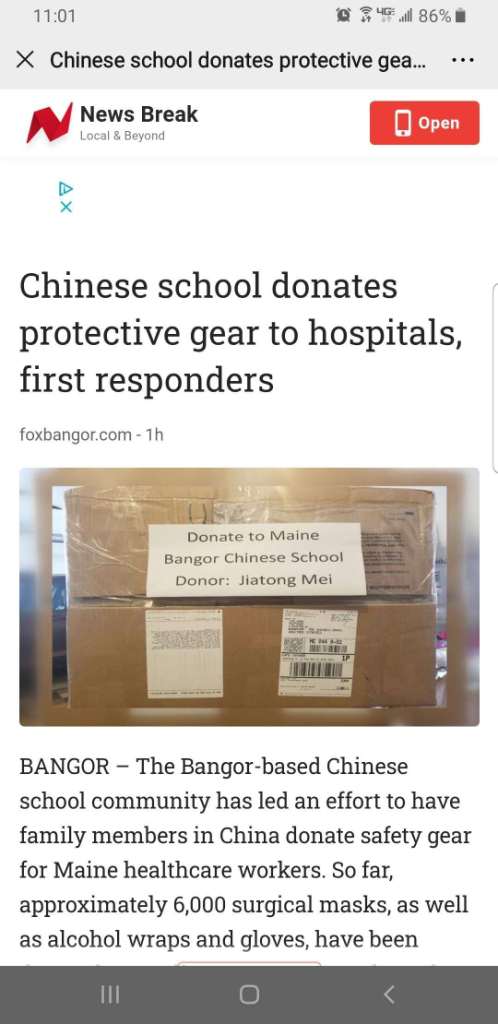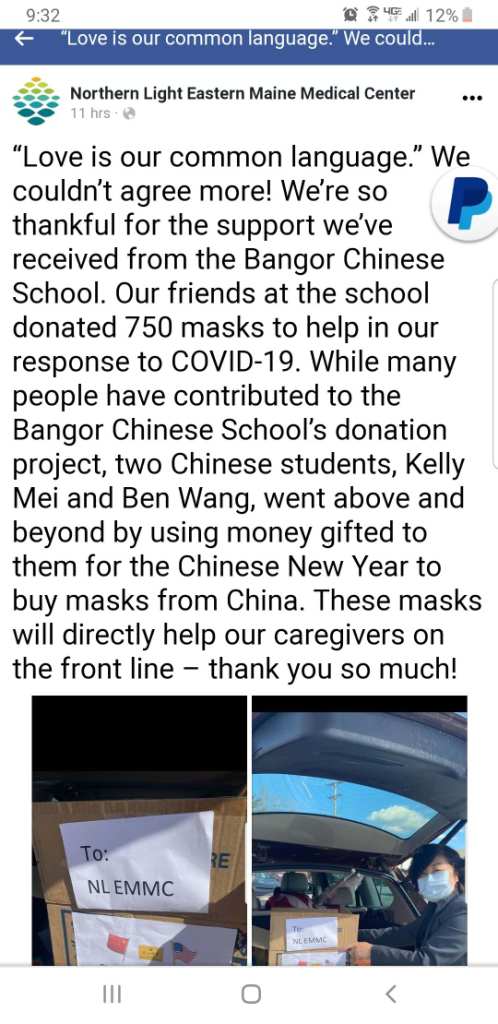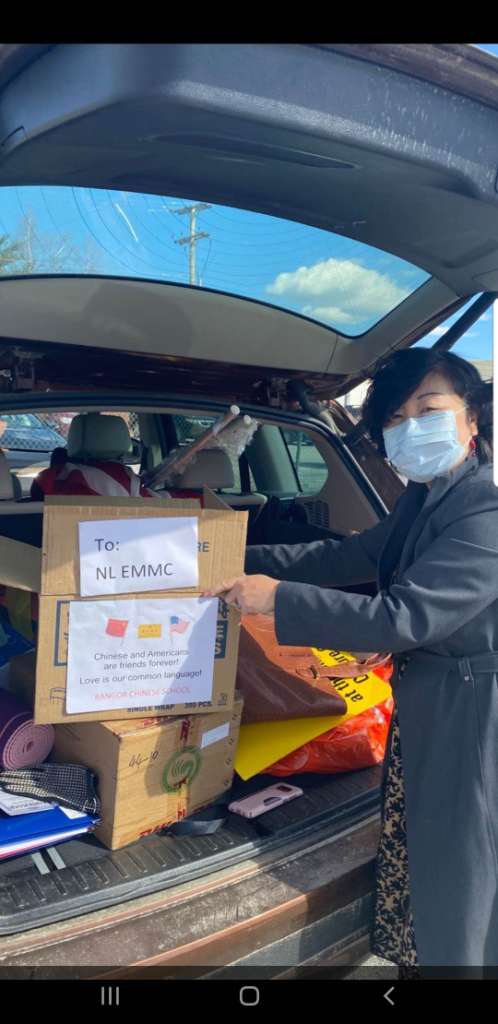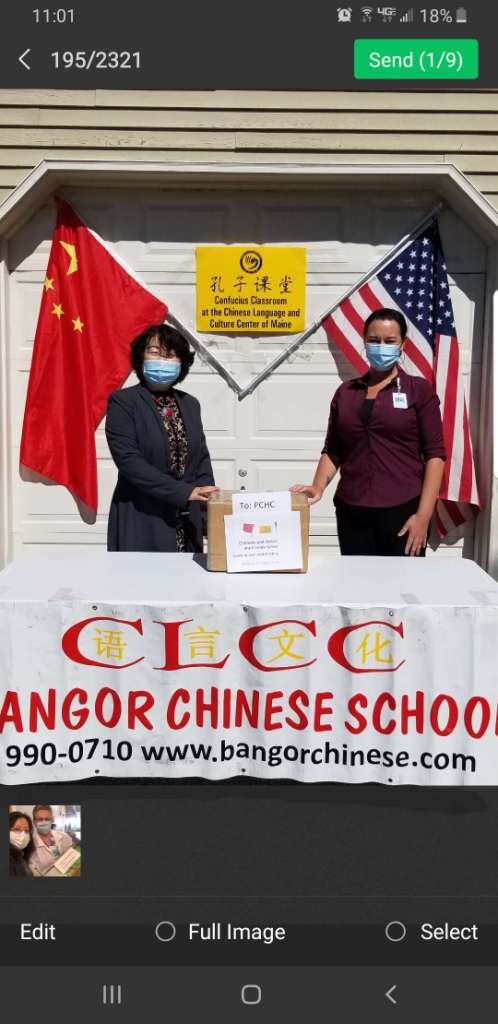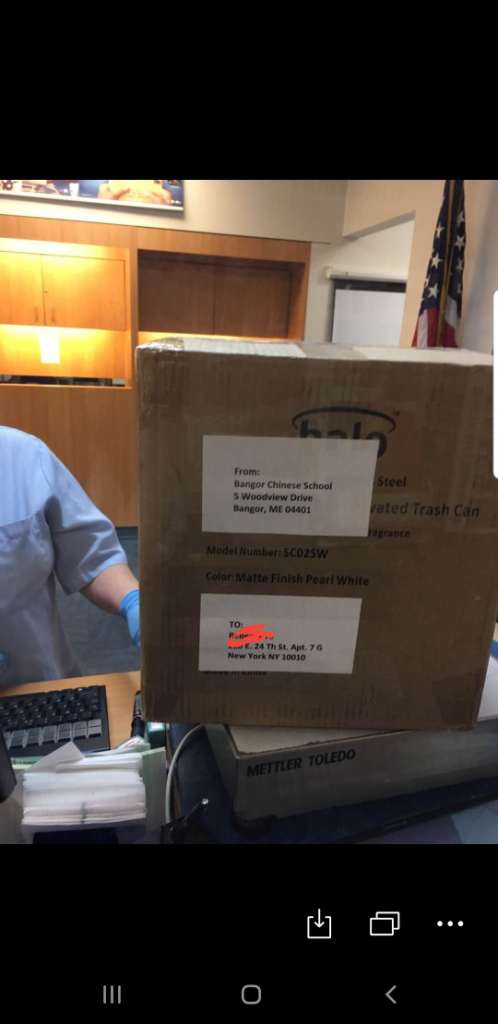 ---
---