BANGOR CHINESE SCHOOL
---Language & Cultural Center
A nonprofit organization
5 Woodview Drive, Bangor, ME 04401; 207-990-0710; jingzhang@bangorchinese.com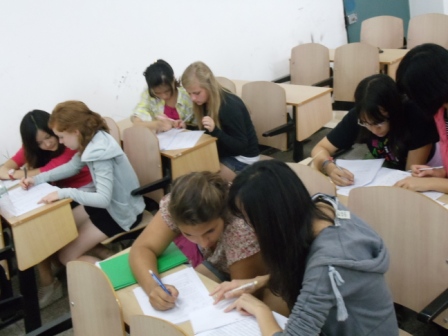 We are flexible: our classes are designed to meet the needs of our students
Classes for childen and adults can start at any time,
weekday or weekend, daytime or evening, just let us know
Meet once a week or as need. High school credits, college credits, and CEUs are available.

Long-distance learning is available.
Beginning Chinese

Course Description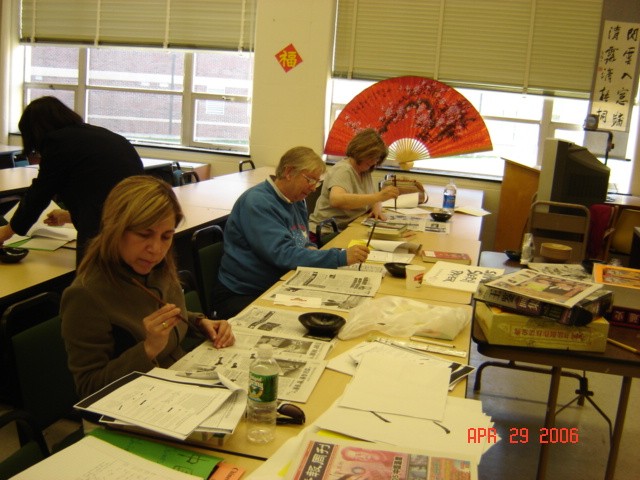 This is an entry-level course in Modern Standard Chinese (Mandarin) for students with little or no prior experience in the language. The course was designed with standard-based curricular through immersion environment. Simplified Chinese characters will be introduced and practiced. The emphasis will place on standard pronunciation, vocabulary and sentences; basic speaking (conversations) and listening according different backgrounds. Chinese history and practice culture will also be introduced as it relates to each lesson.

All courses will be taught by certified Chinese teachers or by experienced native Chinese educators.
Textbook, workbook, and CD

Kuaile Hanyu I and II, Hanban (Reading & Writing)
Beginner's Chinese By Yong Ho. (Speaking)
Hanyu Pinyin, Beijing Language and Culture School. 1997.(Pronunciation)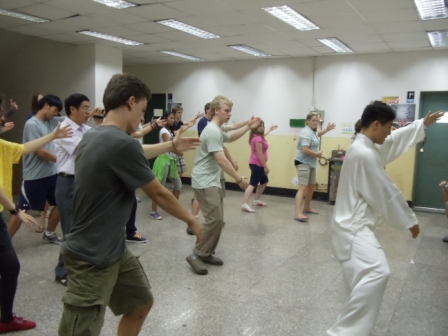 China's Culture, History and Geography
Instruction Format

Small group or individual, based on student needs

Locations

Bangor Chinese School, 5 Woodview Drive, Bangor, Maine 04401.
Certificate

Hanban and Bangor Chinese School will issue a certificate to students who pass a comprehensive test.
Fee
Small Group: $40-45 each hour based on the number of students of the class and $50 registration fee per year

Individual Instruction: $55-60 each hour.

Limited scholarships are available, please call Jing for more information.


Discount

The second person in one family $30 off, and $50 off the third family member.

Refund Policy

No refunds will be given after a program begins.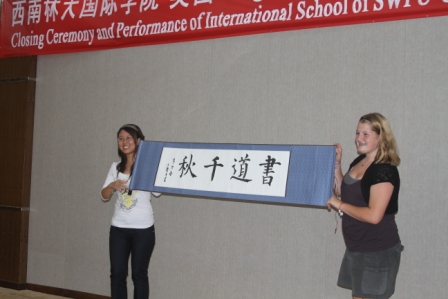 To reserve your place or for more information:

Please call Jing at 207-990-0710, or email us at jingzhang@bangorchinese.com; or download and fill out the registration form and return it with your $50 registration fee to Bangor Chinese School (5 Woodview Drive, Bangor, Maine 04401).

Space is limited so register early! Registration date is the date of the deposit received.

You will receive an email confirming your registration.