STARTALK: The Future Speaks Chinese
2019 Chinese Dragon Camp
Sponsored by
BANGOR CHINESE SCHOOL and STARTALK
1 / 4

2019 STARTALK
2 / 4

2018 STARTALK
3 / 4

2016 STARTALK
4 / 4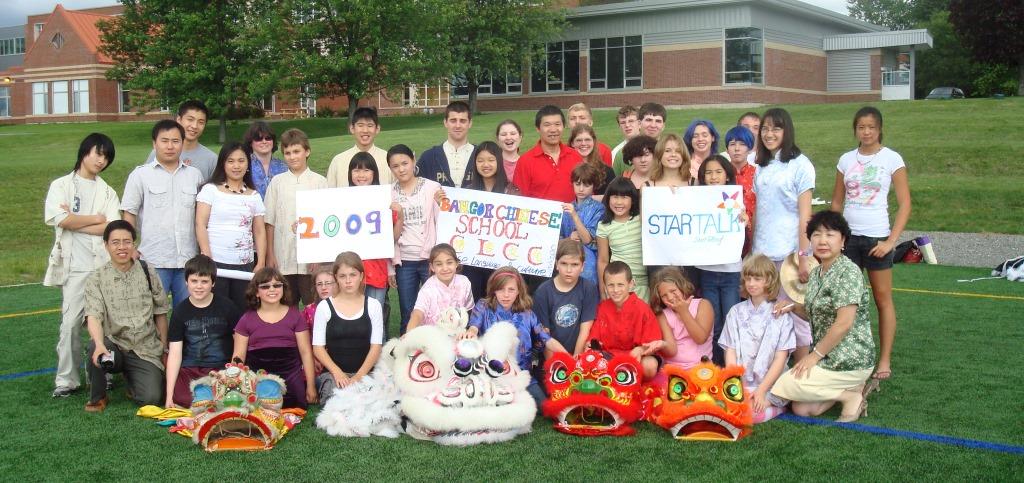 2009 STARTALK
Previous years STARTALK program pictures: 2018 2016 2015 2014 2013 2012 2011 2010 2009
"Yes, I like the program, because it works and is fun, I learned much more here than in school..."

"I like the outdoor morning break and culture activities because they let me relax from the intensive learning and helped me understand the culture..."

"What I like about the program is that the teacher tried to not use any English during her teaching, but she let us understand before we went on, plus I am learning in a fun environment..."

About Us




Programs for children




Programs for adults




Special event




Community Service




Photos of the school




Maine Schools with Chinese program




Information




留学旅游服务




Contact us
June 24 - July 12, 2019, Monday - Friday
For graders 4-12. If you are under grade 4, please go to 2019 Chinese Dragon Camp for younger students
Residential spaces are limited. Please register it ASAP. Students who register our Study in China program have the priority to be placed in dorms


Frequently Asked Questions of Residential Students




STARTALK is the newest of the component programs of the U.S. National Security Language Initiative (NSLI). This program seeks to expand and improve upon the teaching and learning of strategically important world languages that are not widely taught in American schools.

The Chinese Drangon Camp was sponsored by STARTALK program. This camp provides a standards-based, student-centered, immersion language and culture instruction that will make learning the language and culture fun and unforgettable.

Chinese Dragon camp has been offered at the School since 2005. It is the only such program in the state. In the past twevlve (12) summers, more than a thousand of K-12 graders from Maine, California, Connecticut, Florida, Hawaii, Idaho, Massachusetts, New Hampshire, New Mexico, New York, Rhode Island, South Carolina, Texas, Utah, Virginia, Washington DC and Washington State joined the program. The feedback showed all campers enjoyed the experience.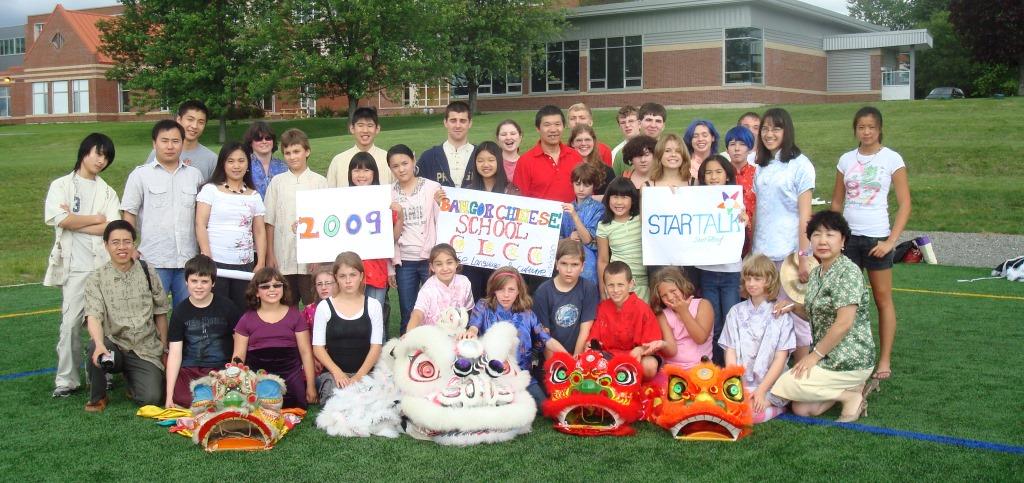 After the success in past ten year, the school has received the grant award this year again from national project STARTALK program to provide summer teacher training program and student learning program for graders 4 - 12. This will ensure that we will have another successful year.
BCS's STARTALK program:
Fast-track to learning Chinese with standard-based curriculum
Immersion-based, language-intensive and culturally-focused experience
Advanced teaching/learning technologies
Three levels: beginner, intermediate and heritage, taught by experienced teachers
Three weeks and residential is available for students who live 50 miles away
Virtual exchanges and meaningful use of language in real-life contexts
Hands-on experience with cooking, arts, crafts, calligraphy, abacus, Tai Chi, dragon dance, and music instrumentation
Prize will be awarded to the students who do well in the program
Making friends and more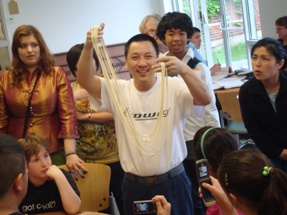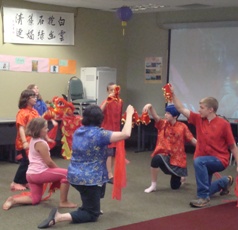 Activities:
Explore the Chinese history, culture and geography
Learn the basics of the Chinese language
Calligraphy, folk art, paper-cutting, and kite flying
Visit Chinese restaurants and order food in Chinese
Instructional field trips to Chinese community and other places
Tai Chi (traditional Chinese physical and mental exercise)
Appreciation of Chinese opera, music and instruments, and acrobats
Create the Magical Dragon and learn the dragon dance
Learn how to play music instrument, Erhu and Guzheng
The "Ping-Pong Diplomacy" and playing Ping Pong
Learning Chinese chess and mahjong
Cook Chinese food, such as, make dumplings
What was the earliest computer? how did it work? - learn Chinese Abacus
Chinese positive philosophies - Confucius thoughts, customs and etiquette
Use computer technology to write Chinese characters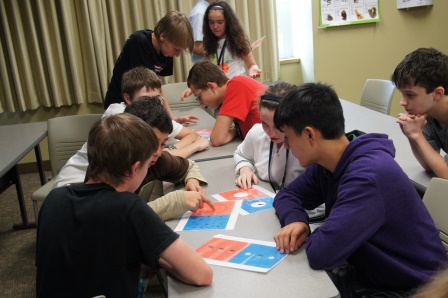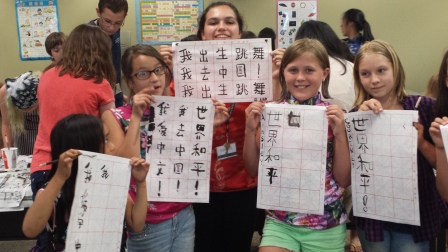 Instructors:
five master teachers and four teaching assistants will work for the program.
The five master teachers are as follows:
Dr. Suzhong Tian, Professor at the University of Maine.
Ms. Jing Zhang, Certified teacher of Chinese; President of BCS; Director of STARTALK programs in Bangor.
Mr. Lei Zhang, Chinese Teacher from Washington Academy.
Ms. Bingyu Zhang, Chinese Teacher from Bangor Chinese School.
Ms. Xuefei Jun, Chinese Teacher from Bangor Chinese School.

Eligible to participate: Interested 4-12 graders
Requirement: Letter of recommendation from a current teacher. Dates: Monday-Friday, June 24 – July 12, 2019 ( 6/24-6/28, 7/1-5, 7/8-12); 9:00 am – 4:00 pm.
Location: Peabody Hall, Husson University in Bangor, Maine.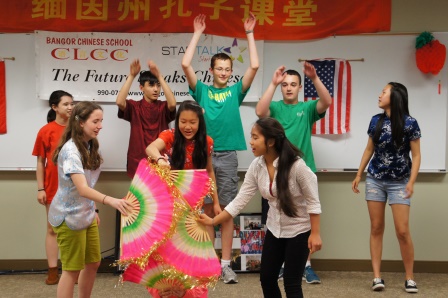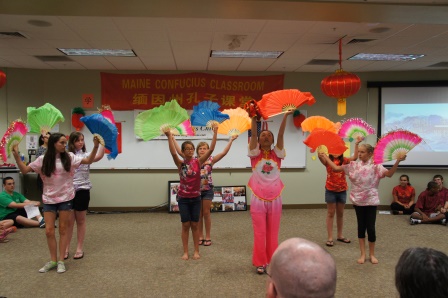 Media report:
Register: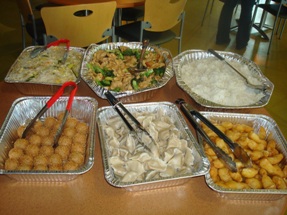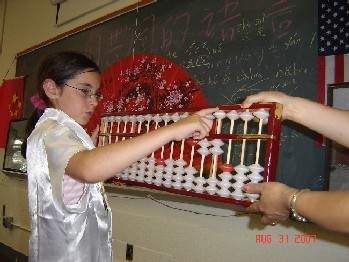 Please download the registration form and rerurn it to: 53 Cumberland Street, Bangor, Maine 04401. For more information, please call Jing at (207) 990-0710; or email us at jingzhang@bangorchinese.com. First come first serve base, so register early!Fees can't be refunded after confirmed.


Lunch & snacks:
Food is energy to a camper. We offer lunch (Chinese food) and snacks to children: dumplings, noodles, rice, dishes, fruits, and drinks.


Uniform:
Chinese traditional style (Tang dynasty) clothes and made of silk with different colors.


What our campers talked about the camp:
"Learn Chinese language, explore Chinese culture, enjoy Chinese food and wear Chinese traditional clothes--all about Chinese for three weeks! I enjoy everything! It is really cool!!"---Campers of 2007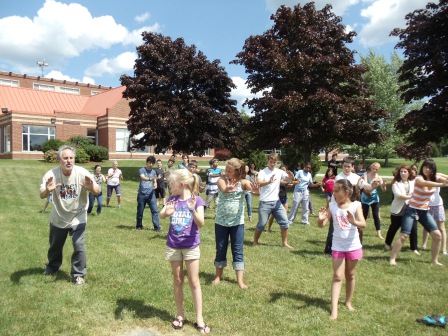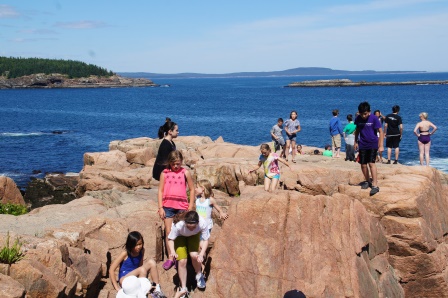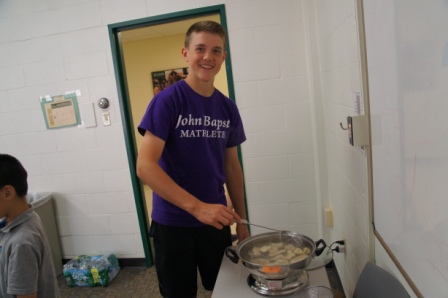 ......
---