STARTALK: The Future Teaches Chinese
2021 Teacher Training Program
Sponsored by
BANGOR CHINESE SCHOOL and STARTALK
1 / 4

2019 STARTALK Teacher
2 / 4

2018 STARTALK Teacher
3 / 4

2016 STARTALK Teacher
4 / 4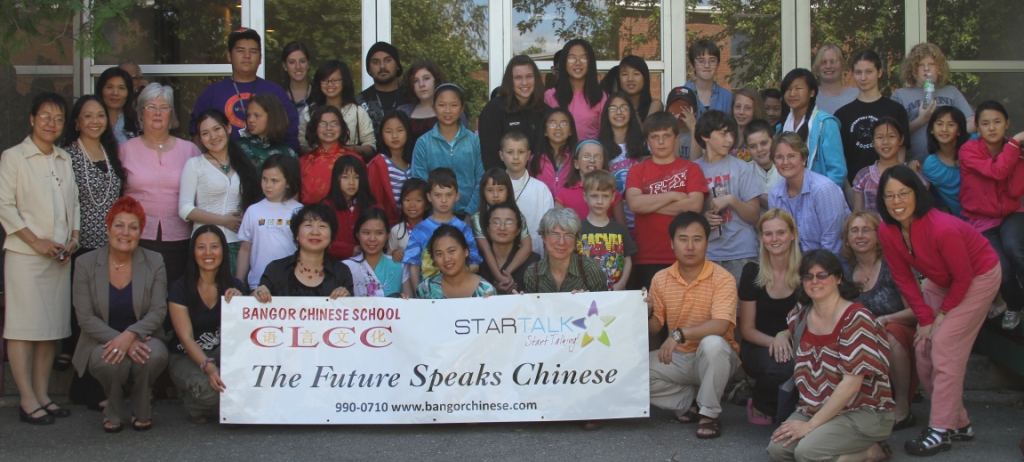 2010 STARTALK Teacher
3 credits or 6 CEUs For Teachers of Chinese, Potential Chinese Teachers and Interested Others At Husson University
(207) 990-0710; jingzhang@bangorchinese.com
About Us




Programs for children




Programs for adults




Special event




Community Service




Photos of the school




Maine Schools with Chinese program




Information




留学旅游服务




Contact us
STARTALK is the newest of the component programs of the U.S. National Security Language Initiative (NSLI). This program seeks to expand and improve upon the teaching and learning of strategically important world languages that are not widely taught in American schools.
Bangor Chinese School's 2013 Teacher Program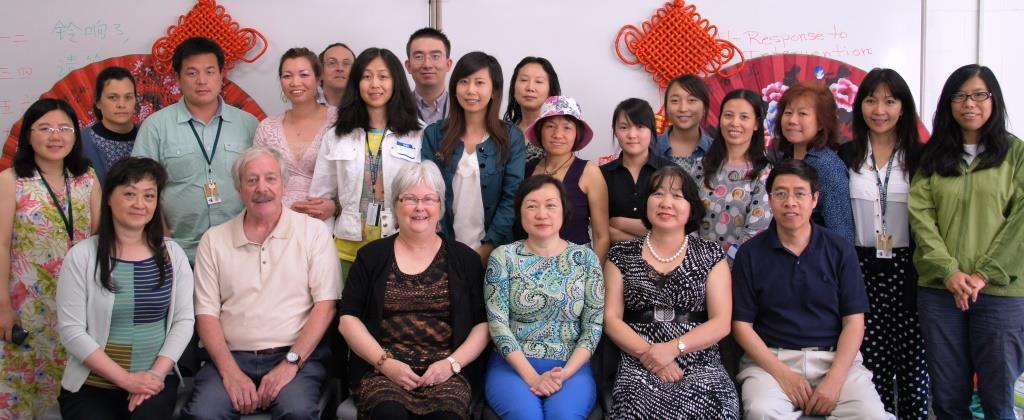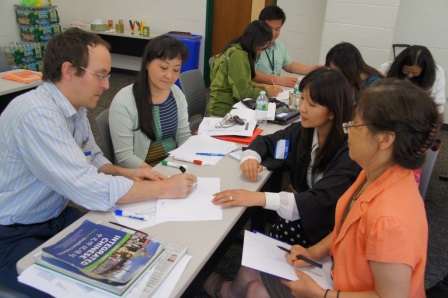 Program description:
This is an intensive three-week (meeting on the site for two weeks) professional development program for current and prospective teachers of Chinese or other foreign languages. The goal is to strengthen participants' theoretical knowledge and practical experience about teaching Chinese as a foreign language. Learners will become familiar with the National Standards, ACTFL Guidelines, our State Education Department's foreign language objectives, international standards in teaching Chinese, and methods used in implementing these standards in the classroom. Participants will have the opportunity to teach lessons to real students and receive feedback from both their peers and professional development specialists.

At the conclusion of this program, students should be able to develop standards-based, culturally-rich units and lesson plans, integrate assessment strategies, culture, and technology in their teaching, and differentiate instruction for diverse learners. The teachers will develop new instructional strategies and have more hands-on experiences in motivating and engaging students in learning Chinese language and culture.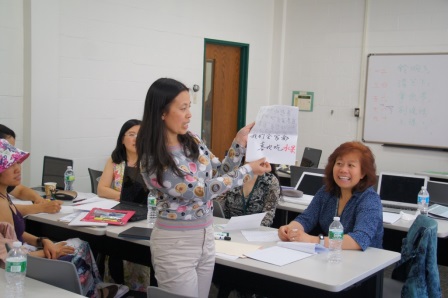 Major focus:
"Educating Exceptional Students", which is one of the courses required by Maine State language teacher certification

Hands-on Chinese teaching experiences with actual students

Understanding of national foreign language standards and ACTFL Guidelines

Standards-based lessons and units development

Teaching strategies, classroom management, instruction differentiation, assessments and performance-based principles

Employment of instructional technology

Meet language experts and share experiences

6 CEUs or 3 credits will be available

Pre-requisites:

Professional or pre-professional status

A serious interest in teaching Chinese

A commitment to multiculturalism

A willingness to make language study accessible to students who might not otherwise be able to participate

Information on career options and pathways to certification:
One full session will be devoted to introducing the process, requirements of, and detailed information regarding Maine's initial teacher certification. This will be offered by a panel of educational experts and officials from the State of Maine Department of Education and the Husson School of Education.


Eligible to participate: teachers of Chinese, potential teachers of Chinese, and interested others

Date and time of on site meeting: June 21 – July 6, 2021; 9:00 am – 4:00 pm (June 16-18: read and study assigned material that will be sent by email; June 22-26, lecture and workshop; June 29-July 3, practice teaching projects and then teach in real class; July 5-6: complete all assignments and projects, wrap up the program)

Registration fee:
Registration fee is $50 per semester per participant.

Cost of three weeks: No cost to participate the program; room and board are covered by the program; and $550 tuition co-pay for who want 3 credits. Spaces are very limited. Please apply ASAP.

Location:Husson University in Bangor, Maine

Instructors:
Language experts from Universities statewide.

How to register?
Please download the registration forms and rerurn it to: 5 Woodview Drive, Bangor, Maine 04401. For more information, please call Jing at (207) 990-0710; or email us at jingzhang@bangorchinese.com. First come first serve base, so register early!

Lunch & snacks:
Lunch (Chinese food) and snacks will be provided to participants during on site meeting: dumplings, noodles, rice, dishes, fruits, and drinks.


Pictures of 2015 STARTALK Teacher Program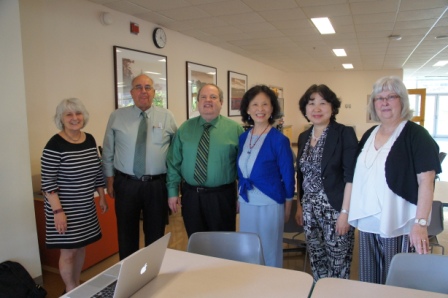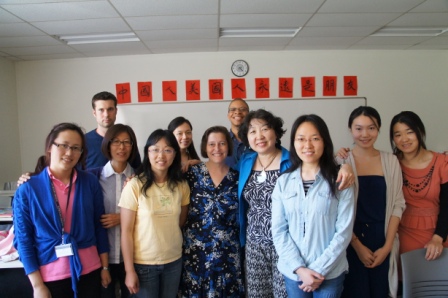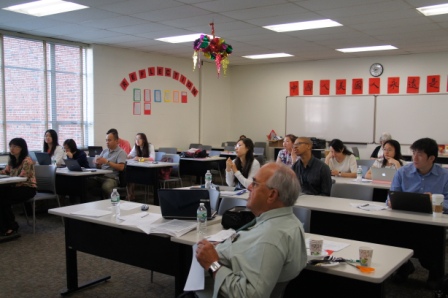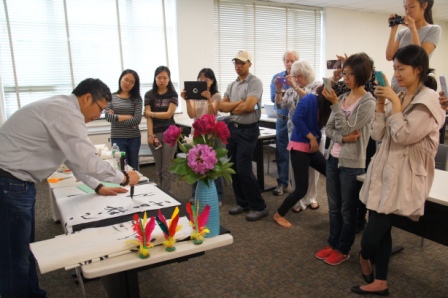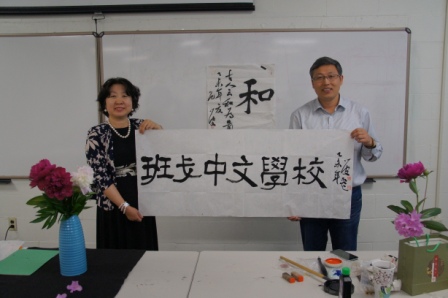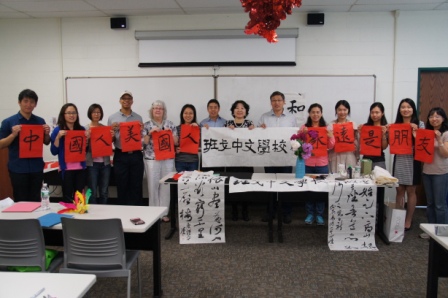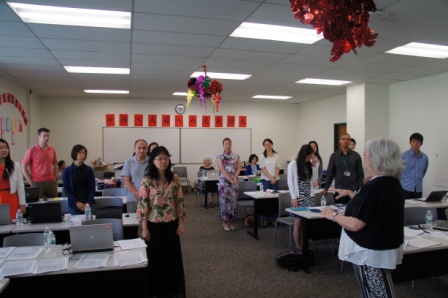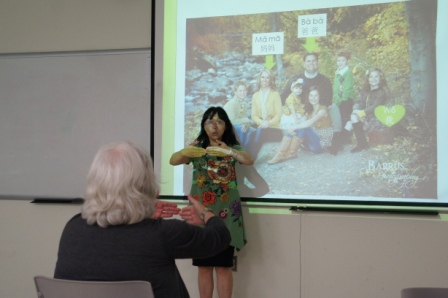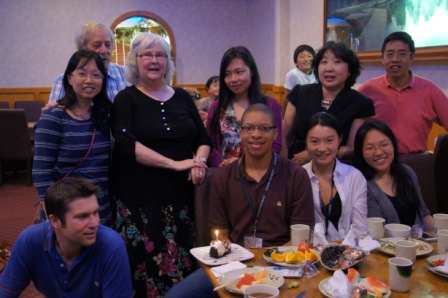 Pictures of 2014 STARTALK Teacher Program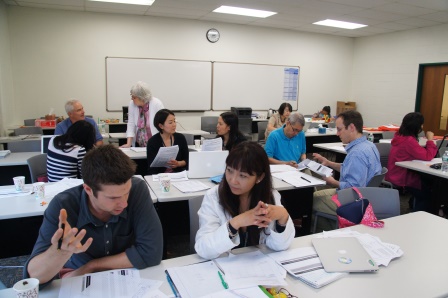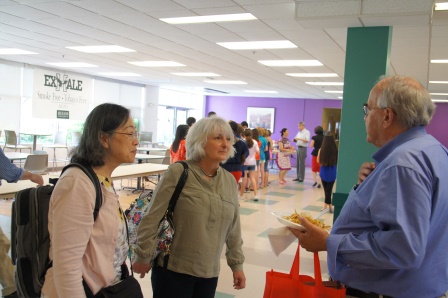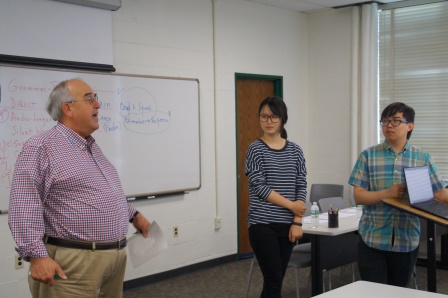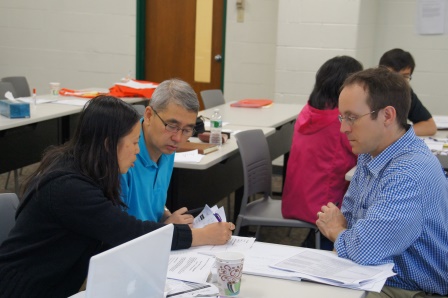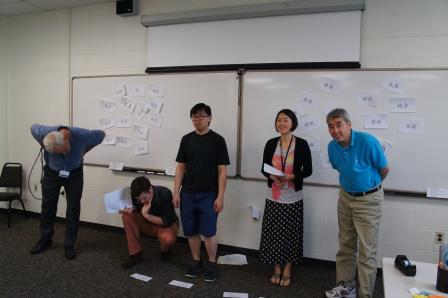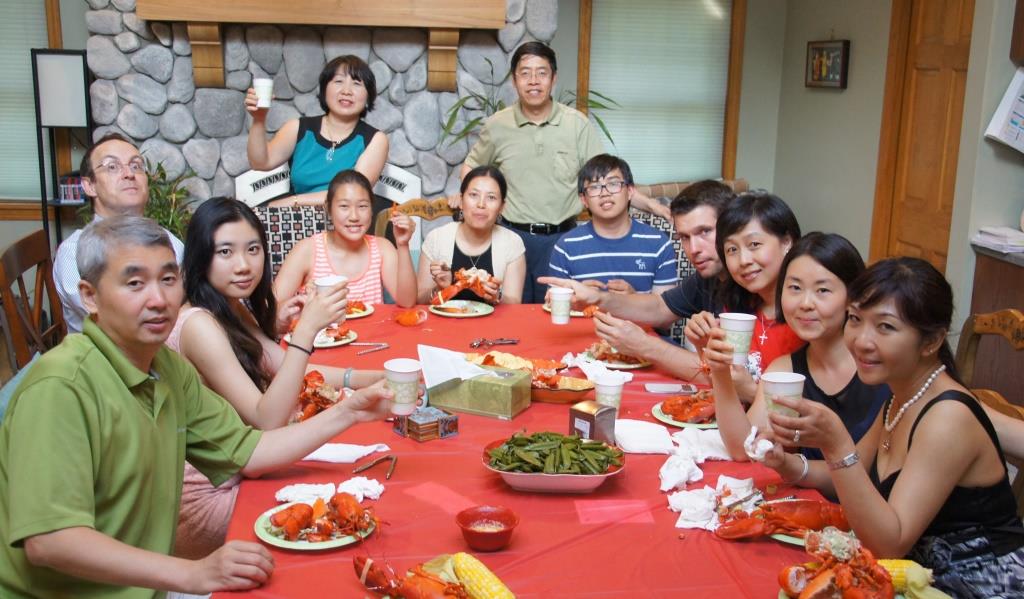 Pictures of 2012 STARTALK Teacher Program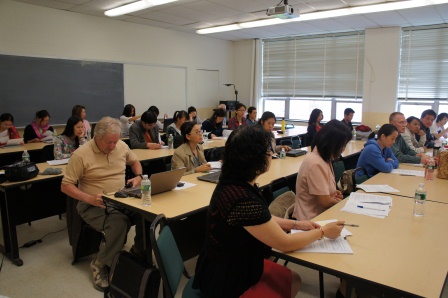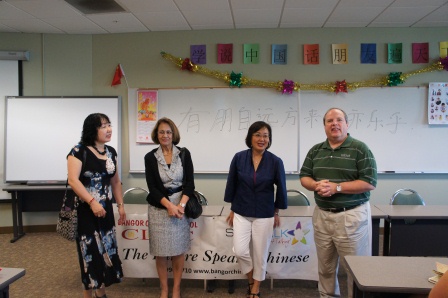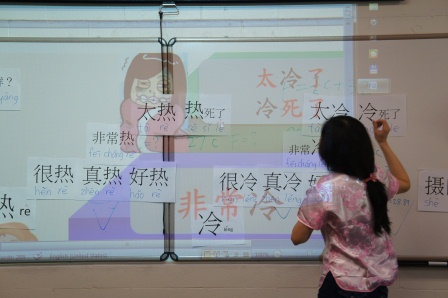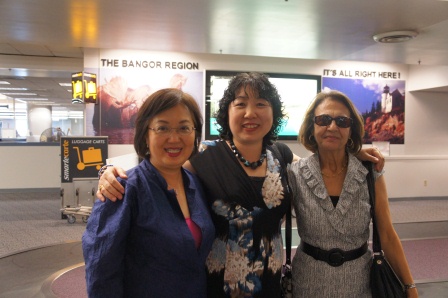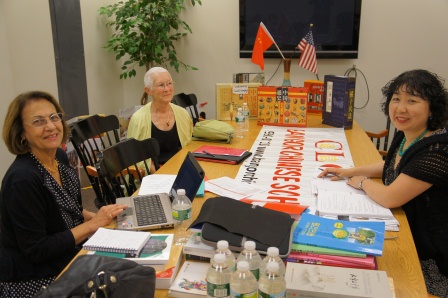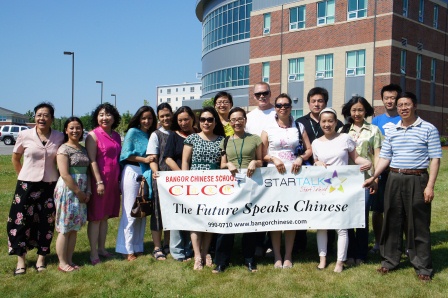 The Future Teaches Chinese